​



''SOMETHING ELSE!''
​ADULT RAP VIDEO SHOW​
"SOMETHING ELSE!" Adult Rap Video is produced by "SOMETHING ELSE!" Singles Magazine. To Broadcast Send your hard core, sexually explicit and adult rap MP3's and Videos TO: simmons124appleton@earthlink.net Then Send $3.00 U.S. by Paypal TO: Raymond Simmons AT simmons124appleton@earthlink.net OR Send $3.00 U.S. by cash, check or money order with your CD Video TO:
The Simmons Company
P.O. Box 880761
​San Francisco, CA 94188-0761 U.S.A.
Powered by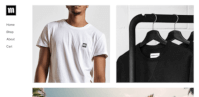 Create your own unique website with customizable templates.